Welcome to the My Health Yoga Tone Gold Set
Your guide for this 4 class set is world renowned Yoga Teacher & Healer, Carrie-Anne Fields. On behalf of the entire My Health Yoga family, thank you for choosing My Health Yoga as your starting point into our very own Yoga Tone style!  This unique style is our own creation at My Health.  If you are a yoga teacher and wish to teach this style, please get in touch at [email protected]
Yoga Tone includes tonifying movements for the external muscular system as well as the internal organ system. Together with toning movements, we tone through chant accompanied by tonal rhythms & beats.
"For me approaching my 50's I feel I need some more dynamic toning yet this class is done yogi style with lots of breathwork & philosophy."  Love Carrie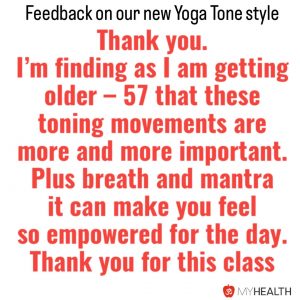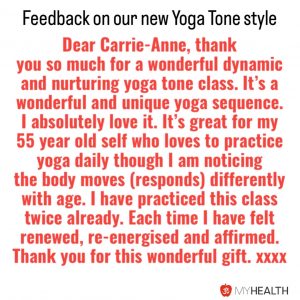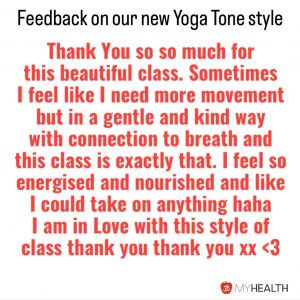 Your Yoga Tone Package Set provides 4 unique videos.
Once you apply, you will receive a Welcome Email containing further information on your course.  Please check your junk mail if you don't receive this email.  You can contact [email protected] if you have any questions. Namaste!