Welcome to the My Health Kids Yoga Teacher Training!  Your facilitator Caroline Vega is a senior Yoga Teacher, Yoga Studio Owner & Yoga Teacher Facilitator.
Become an accredited Kids Yoga Teacher today! Whether you're a qualified yoga teacher, a classroom educator or a passionate parent wanting to share the amazing benefits of yoga with your children… this training is for you!
The demand for Kids Yoga Teachers has significantly increased over the years as Kids Yoga has become more and more popular in the West. This course will certify you to teach at schools, studios, gyms, parks, daycare, kindys and kids parties or start your own Kids Yoga Business.
Our Advanced Kids Yoga Teacher Training course includes all the components needed to teach a holistic Kids and Teens yoga class. The course covers different teaching methods for the many areas of yoga specifically for different age groups, such as pranayama, yamas and niyamas, mindfulness and meditation to name a few, including emotional and social development.
With over 20 years in the yoga industry, we found that yoga for children has become overstimulating, loud and gamesy with the essence of yoga philosophy becoming diluted, so we created our own, unique method. What sets us apart from various other courses is we have carefully interweaved the essence of yogic philosophy for kids in a way that allows children to blossom and flourish in a natural and freeing environment, that it is not just fun and gamesy. We teach you how (and why) to steer away from relying on bright, 'loud' props or toys; instead the importance of coming back to our natural, true nature in sparking our children's imaginations, teaching them to learn to trust their inner wisdom, feeling empowered and believing in themselves through gentle play and mindful activities, even from the age of 2! The course includes real-life guidance that you can offer children to apply at home, such as yoga techniques to help children sleep, calm and focus before an exam, increase energy and motivation before a race and lots more.
The course includes a thorough Teachers Toolkit with an asana directory, class plans, music lists and lyrics, games, mindfulness, pranayama and meditation activities, guided meditation scripts and videos for each age-group, as well as business templates so you can start teaching straight away.
If you have any questions, please reach out to [email protected]
PAYMENT PLANS
For those paying per module: Your course may be deferred and payments ceased at anytime and you have full control within your own account.  You are entitled to keep any modules already activated.
For those paying in full: If you need to exit from the course, pro-rata refunds for modules opened apply, plus a $300 AUD cancellation fee to cover our administration and course activation costs. You are entitled to keep any modules already completed.
No refund can be given 1 month after enrolment
BONUS! Full access to My Health Yoga TV ever growing library of online classes for 12 months (Valued at $99).
On successful completion of the training, you will be certified by My Health Yoga, and will be eligible for association upgrade of 100 hours with your membership and insurance, including these major yoga associations – see below (other associations may also be applicable).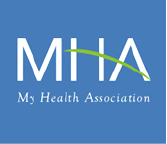 .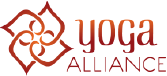 If you wish to do the course for your own interest, you are more than welcome, however, to be able to legally teach Kids Yoga, you must also complete a Level 1 Yoga Teacher Training course with My Health or another registered yoga training school.
Once you apply, you will receive a Welcome Email containing further information on your course.  Please check your junk mail if you don't receive this email.  You can contact

[email protected]

if you have any questions. Namaste!